A Letter from the President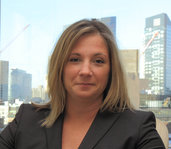 When you join Cantella, you're not just partnering with a broker/dealer, you're joining a family. Our philosophy is simple: Our financial advisors and our employees are individuals, and everyone is a familiar name, not a number. We bring dedication, service, and integrity to our relationships, and we provide the tools you need to treat your clients in this same spirit and effectively grow your business.
We consider ourselves an entrepreneurial firm helping other entrepreneurs, and with this in mind we focus on providing flexibility and support to each individual advisor. We are proud to offer our industry-leading selection of clearing platforms, non-proprietary product choices, and technologies, all of which help our advisors provide independent and unbiased advice tailored to each client's needs.
Our dedication has a long history. Over sixty years ago, Vin Cantella had a vision of building a company that would stand out from the rest. His company would excel where others fell down - in dedication, service, integrity, and professionalism - without sacrificing personal relationships and a family culture. His story is an example of the American Dream, from watching his immigrant parents build a national franchise to his own establishment of a firm that embodies his ideals to this day. We remain as committed as ever to being a firm that fosters long-term, successful relationships between clients, advisors, and employees and harnesses the entrepreneurial spirit Vin learned from his parents.
I'm proud to be part of ensuring that his vision continues to be realized every day, and I welcome all the new advisors who join us in this cause.
Jennie L. Devlin
President & COO
Click here to read Jennie's interview in REP Magazine.